If you followed our journey through Scandinavia, you know we made it safe to Stockholm thanks to my wife who saved our lives. We then toured this beautiful city for 3 full days before making the Sweden to Norway drive in our rental car.
In the previous trip report, I covered the details of how we ended up booking the cheap flights and car rental plus some tips and tricks on packing clothes, food, car seat, and stroller while only paying for one luggage.
In this trip report, I am covering our Stockholm, Sweden to Norway drive all the way to Bergen. Keep reading to know how we luckily survived another terrific incident in Norway.
Final Stop in Sweden – Drottningholm Palace
On our departure day from Stockholm, we had breakfast, cleaned our Airbnb, and left around 10 AM to Drottningholm Palace which was another amazing place and a memorable conclusion to our Sweden trip. It was 130 SEK and we spent around 2 hours including exploring its stunning gardens.
For those using public transportation, you can take boat 80 from Nyboplan (by the Dramaten Theatre) to Frihamnen or Lidingö. It is covered in the 72 hours pass and very enjoyable as you can see the south Djurgården, north Sِdermalm and Nacka regions. The other option is line 89 which can be combined with Drottningholm palace for a tour around the castle itself via water.
After visiting the palace, We went to a mall with a food court and had lunch before heading out west to Oslo, Norway.
Let the Stockholm, Sweden to Norway Drive Begins
We left Stockholm around 2 PM and drove non-stop to Oslo where we arrived to our Airbnb in the town of Drammen around 11 PM. This was another smooth ride with no traffic, construction, or checkpoints along the highway. The only stop is a custom declaration by the border for those with items to declare.
Drammen is about 40 km from the capital Oslo. A very beautiful waterfront city. The whole city feels like a modern charming village with an amazing waterfront. In addition, the view of all the houses on the other side of the river at night is magnificent. None of the photos here can justify the beautify of Norway.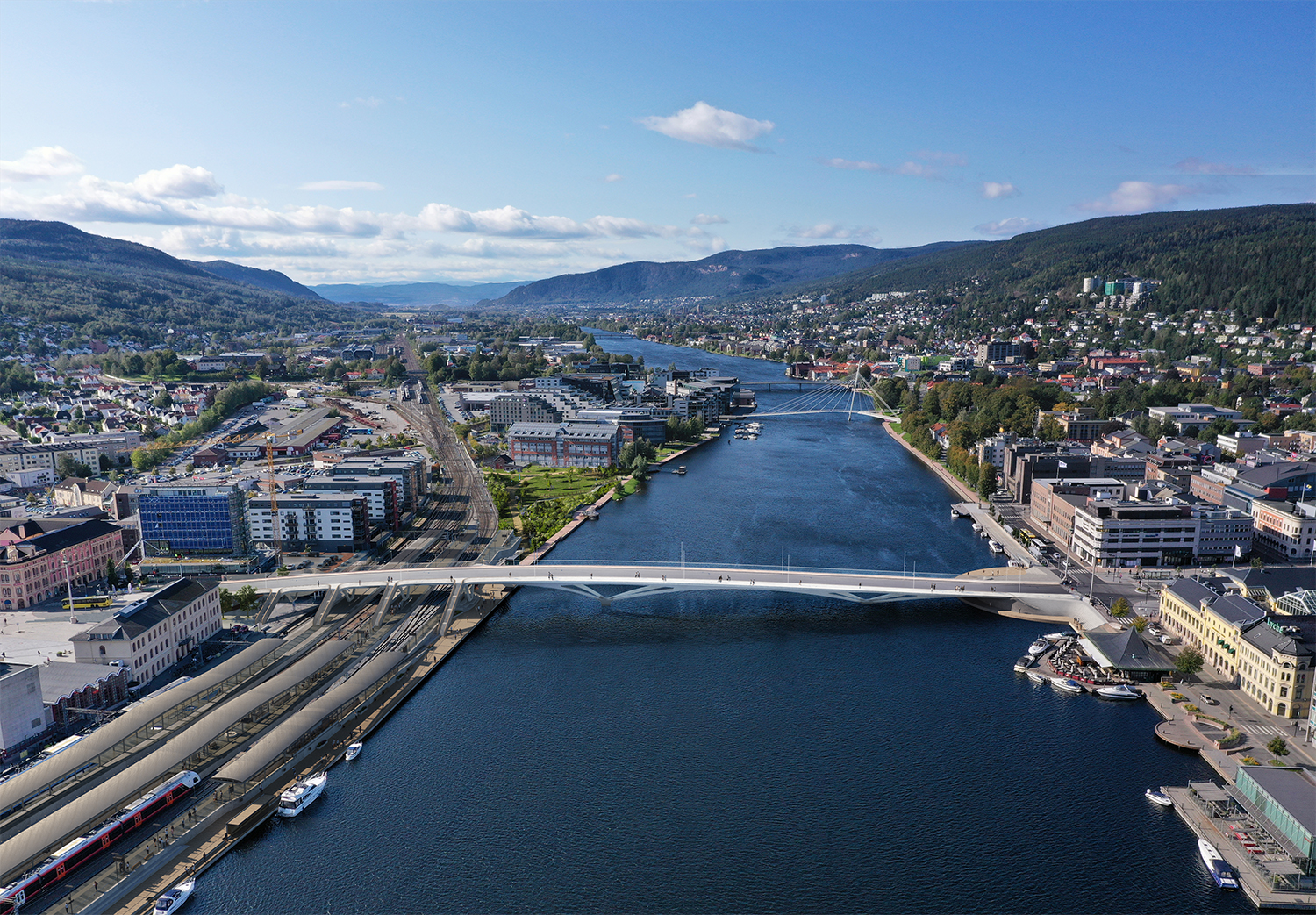 Our first Norwegian Airbnb was a modern 2-bedroom suite. It had a full kitchen, bath, and a washer. A small office room with 2 single beds for the kids and a master bedroom with a queen bed. It also had a TV with some cartoon channels. We had a good first night sleep and were full of energy when we woke up for our first and only full day in Oslo.
For our first breakfast in Norway, we had all the options like Peanut butter, Gam, Cheese, Bread, and most importantly egg. Egg was a great source of energy to get us going for couple hours. My wife felt sick. She caught a very bad cold in Stockholm and had terrible coughs. She also developed fever so she wanted to get some sleep after taking some Acetaminophens. We left my wife resting and went out for our adventure.
Our First Marathon Day in Oslo
We were surprised when realized it was a Marathon day in Oslo and they were going to close many of the streets by 1 PM. Oslo was almost empty of cars and it was very easy to find a street parking. We first stopped by the Royal Palace and took some photos. Visitors are not allowed to go inside.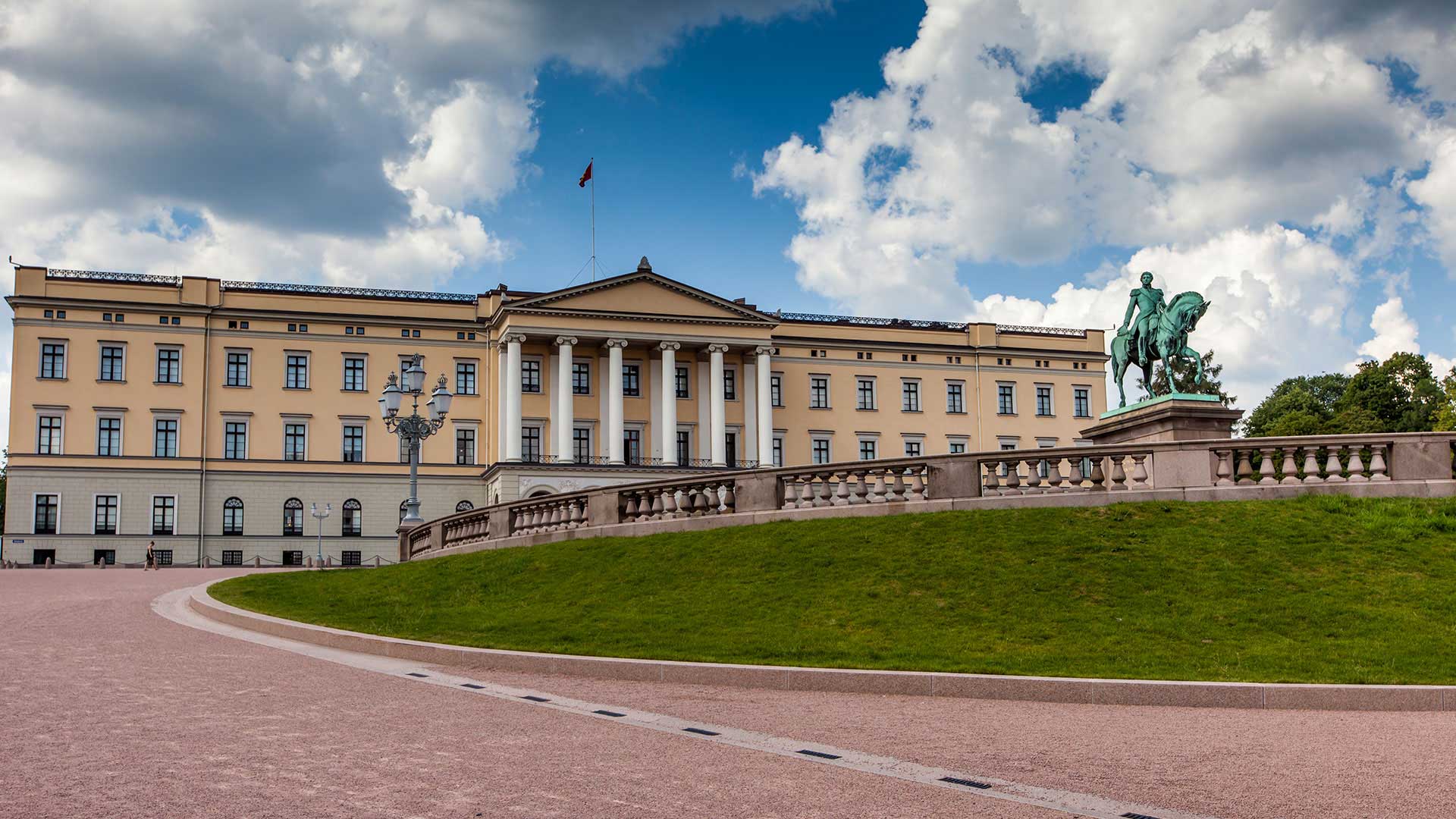 We then walked around and went inside Oslo University. It was a 5 min visit. We walked around and then headed back to the car. I then drove the kids to Peer Gynt Sculpture Park. This is a nice playground area full of families and couples. Do not confuse this with Vigeland Museum Sculpture Park.
We then headed to Ekebergparken. This is a very nice park with sculptures around the park. You can park as high as the viewpoint by the restaurant. This might be the best view of Oslo and the Fjords of the region.
We enjoyed the view, took many photos, and hiked for 1.5 km before the kids gave up. We decided to drive back again here at night with my wife.
We arrived home around 4 PM. My wife was feeling better. We had lunch and headed out around 7 PM. Our first stop was Vigeland Museum Sculpture Park. This is a big park with huge and amazing Sculptures laying around where we spent an hour exploring.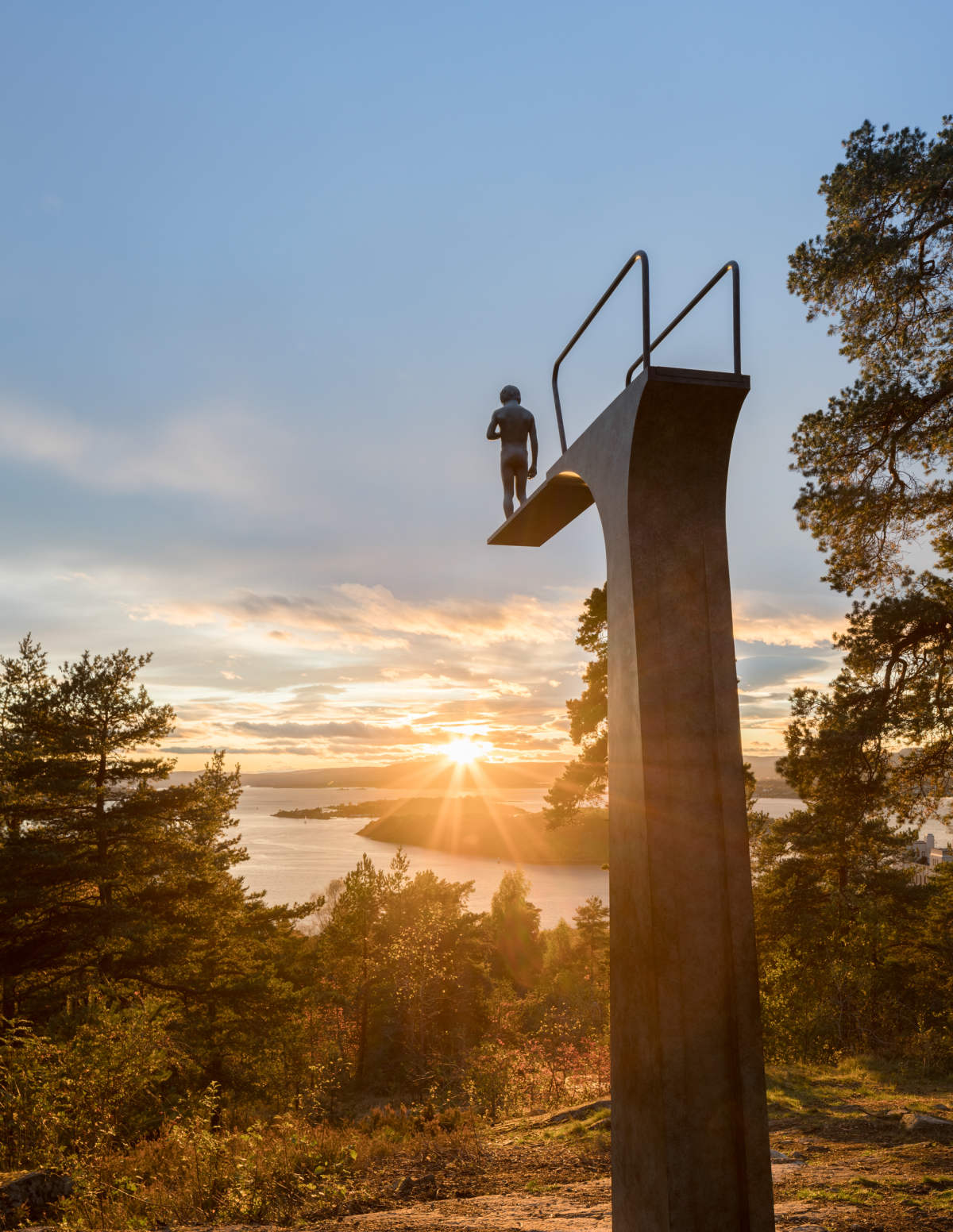 We then headed out to Bygdoy Peninsula which we were told is an area with huge and unique houses of rich Norwegians. We drove around for 20 minutes but didn't really see any sign of richness or unique houses. We then drove around Oslo and saw the giant Tiger Sculpture before driving to Ekebergparken.
The night view was super amazing. It was windy and cold so we didn't stop for more than 10 minutes before running into the car and heading out the park. Another place I had on the list was Akershus Castle and Fortress but I couldn't really be impressed with it when we drove by so I didn't stop.
Survived Our Second Incident & Rental Car Drama
After enjoying the amazing views from Oslo we headed back to Drammen. While we were still 30 km away from Drammen (10 km from Oslo), I wanted to fill the car. While driving on the highway I saw a gas station and turned on the signal to exit the highway. While pulling to the right side toward the gas station suddenly the car makes a very horrific BAM and starts going left and right randomly! The front passenger wheel decided to explode and I had to hold the steering and press the brake gently to avoid a flip over.
Finally stopped in the gas station and went to change the tire but there was no spare tire. I called 06000 which is the Norwegian emergency road assistance but they said it will cost 420 euros just to send someone take a look. I then called the rental car company where they amazingly said a contractor will be in touch shortly. This was Saturday midnight and we waited 2 hours till 1:20 AM before help arrives.
By this time, we had many party buses with drunk teenagers doing weird stuff around us in a corner of the gas station. I regret that I was in the panic mode and missed on taking photos for the record!
The roadside assistance technician looked at the tire and said he can't fix it and he doesn't carry a spare tire. What a lucky night! The only option was to tow the car. I already asked the rental company about my options. They said if the tire can't be fixed, they tow the car and taxi us on their expenses to the airport.
As this was during the weekend, the only open rental office was the airport office. We took a taxi to the Airbnb and felt lucky to be home safe and sound.
The following morning, I called Copenhagen office around 9:00 AM and explained everything. The agent said she has to call Oslo office to arrange the car replacement. We had a very long scenic drive to Bergen and needed to get out of Oslo as soon as possible. I called again around 10:00 AM when the agent explained she can't get a hold of anyone in Oslo airport office.
Finally, I got a call at 11:05 AM and she confirmed I should take a taxi to the airport and keep the receipt for reimbursement to get a replacement car. This was a 70 km ride to the airport and cost 2100 NOK ~310 CAD. The most expensive taxi ride I have ever had in my life which was equal to the cost of the 18 hours overnight sleep ferry from Norway to Denmark for the 4 of us.
We got to the airport around 12:30 PM. Getting the replacement car was easy as the agents knew the story and we were on the road again in a Hybrid Toyota to continue our Norwegian Adventure. Everyone was super tired by now especially my sick wife and little daughter who caught the fever and cold so quickly and spent the rest of the journey sick and tired.
The Stunning Oslo to Bergen Drive
This was our route from Oslo to Bergen. https://goo.gl/maps/BBUMFadLq9q
I also had plans to do this route via Voss instead https://goo.gl/maps/BkukU2fZciG2 but sadly it was cancelled due to all the problems and late departure from Oslo. Our first stop was the famous Borgund Stave Church.
This is a very unique old church for the Lærdal parish and served prayers from 1200 until 1868 when it was closed and turned into a museum. Unfortunately, it was closed by the time we got there (5 PM) so we just walked outside and took some photos.
Next on the list was to go through the famous 25 km Lardalstunnelen (Lardal Tunnel). I ignored the signs inside the tunnel saying don't stop. I couldn't resist so stopped and took some photos with all the colors.
Our next stops were Aurlandsvangen and Stegastein viewpoint. These were the highlights of the region. I took the Zigzag road. It was super scenery but challenging to navigate. The nature is out of this world. The Fjords are true miracles. We are lucky in Quebec to have Saguenay Fjord National Park.
Next stop was Flåm. We took a quick drive around the village before heading to Voss. I made arrangements to pick up our Airbnb keys from the owner who lives in Voss. On our way there we saw a nice waterfall called Tvindefossen.
We made it to our Bergen Airbnb around 11:00 PM. The apartment was a bit cold but had heaters on every room (3-bedroom apartment in the 4th floor). We headed directly to bed and slept till the following morning.
Note: If you had an extra day or wanted to explore more, I highly recommend the drive to Hardanger Fjord and its bridge. And don't miss Vّringsfossen which is Norway's largest waterfall. Another option is to hike Flّyen.
I had so many plans for Bergen including hiking but cancelled many as I started feeling sick and tired. We have driven more than 2000 KM by now including mountain driving which will make anyone tired. We took it really slow in our day in Bergen. We headed out around 4 PM where we went to Lille Lungegaardsvannet which is a nice city park with lake and view.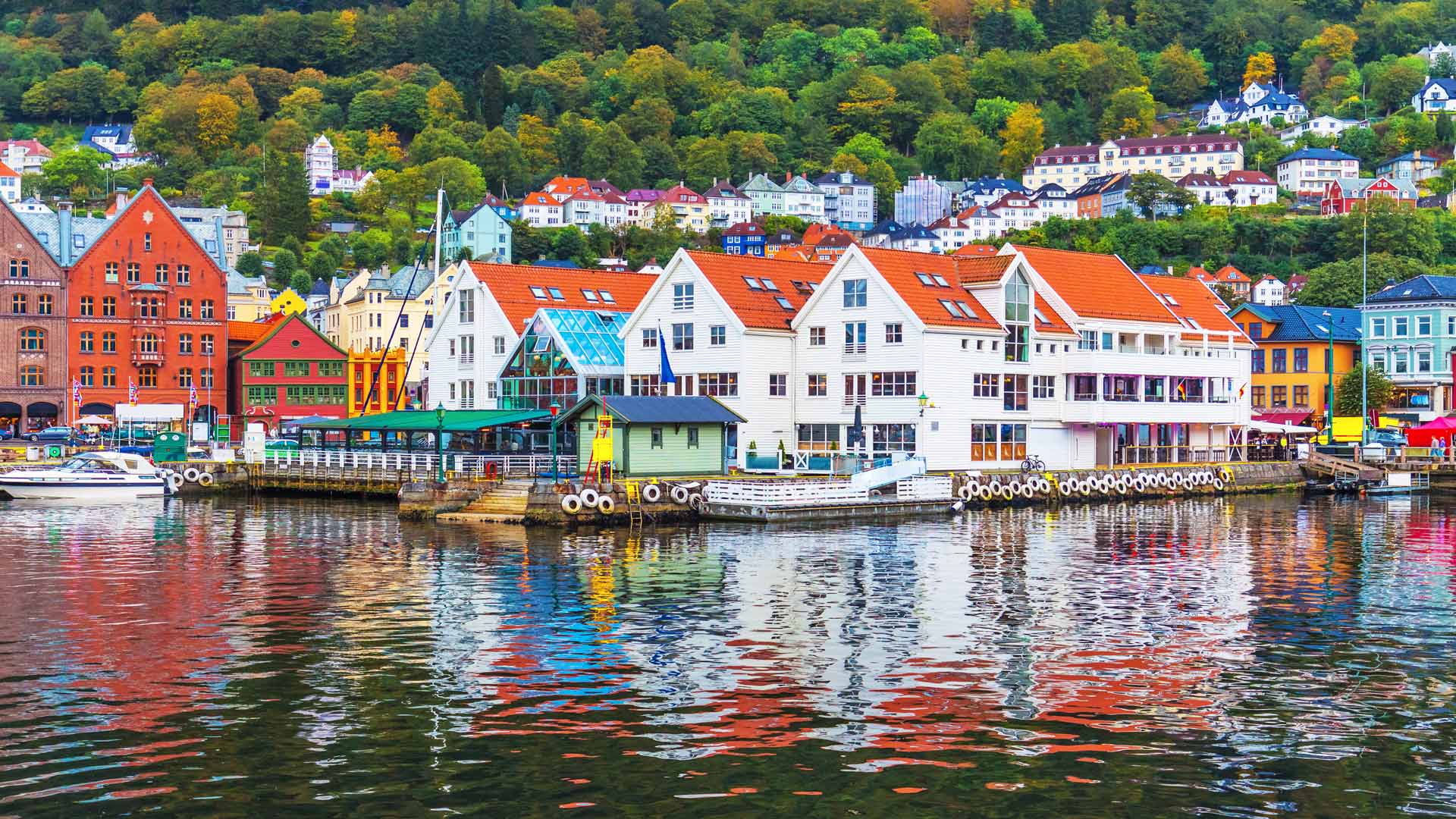 Next, we drove to Bryggen Hanseatic Wharf which is an old wharf full of wooden houses. We initially planned to take Mount Ulriken Cable Car but we saw far too many nice views by then so skipped it. We then kept driving around with stops at random spots for photos until it got totally dark when we headed home and chilled there.
Norway is one of the most beautiful countries I have visited in my life so far. I will hopefully be able to go back and see more of its beauty. For those who don't feel like driving through mountains, there are many train tours which can be found on Fjord Tours.
Thank for you for reading. In the next and final Scandinavia report post, we will take the ferry to Denmark and explore this beautiful country including a visit to the birth place of Lego blocks in Billund, Denmark.