We spent our final 5 days in Denmark. If you followed our journey through Scandinavia, you know we made it safe to Stockholm thanks to my wife who saved our lives. We then toured this beautiful city for 3 full days before making the drive to Norway.
We had an unfortunate incident close to Oslo, Norway which made us lose almost a full day to replace our rental car. Gladly, all the costs including a $500 taxi bill were covered by the rental company even though I didn't buy any insurance from them. We finally made our way to Bergen through wonderful Norwegian fjords, mountains, and tunnels.
In the previous trip report, I covered the details of how we ended up booking the cheap flights and car rental plus some tips and tricks on packing clothes, food, car seat, and stroller while only paying for one luggage.
In this final part of our Scandinavia Family Vacation Report, I am covering our Norway to Denmark ferry and how we spent our last 5 days in Denmark before flying out of Copenhagen.
How to Spend 5 Days In Denmark
Simple answer is to mix it between Copenhagen and Legoland. Please keep reading to know the details.
Bergen, Norway to Hirtshals, Denmark Ferry
After our final breakfast in Bergen, Norway, we bought Pizza for our lunch and dinner in the ferry. Our 9-floors MS Stavangerfjord ferry departure was at 1:30 PM.
We booked a standard cabin with sea view and 4 bunk beds. It had a TV with no cartoon channels which was disappointing. The window facing the sea was big and nice to have. The room is designed perfectly to sleep 4 people comfortably and provide them with the same amenities anyone except from a hotel (plus some amazing views).
The ship was smooth with no rough sea with most of the sailing close to the shore. We were afraid of sea sickness but everything went smoothly and we had a great ride and an awesome night sleep.
There was some stunning sunrise views but it was too windy so we only managed to enjoy the decks for couple minutes before running back inside.
We docked in Hirtshals, Northern Denmark by 8 AM and disembarked at 8:30 AM. First was a quick stop to fill the tank.
Gas is called Benzine in Scandinavia (and many other countries) with most cars require Benzine 95 which is more expensive than diesel. If you can get a good deal on a diesel car take it as you will save a lot on fuel.
The price difference was huge in Sweden. 15 SEK / litre for Benzine versus 11 SEK / litre for diesel. But the difference between gas and diesel was less in Norway and Denmark. Norway has the highest Benzine price regardless of it being an oil producer country.
Filling the car is an easy and standard procedure. Get out of the car, put in your credit card, enter the pin, pull it out. Use the desired nozzle and fill. That's all about it. I only once had to go inside the gas station as there was no card machine by the pump.
An Awesome Day in Legoland Billund, Denmark
It took 2.5 hours to get to Legoland. I previously did some digging and realized that you can print and solve a very simple mystery to get 50% discount ($170 CAD).
Legoland is not huge but it is packed with rides and things to see and enjoy. We spent the whole day there and barely finished it. Gladly, this was during a school weekday so we didn't encounter craziness. One ride took 15 min while all other rides were 5 – 10 minutes or no waiting time at all.
We enjoyed all the rides and I can't choose a favorite. The park is very well designed. There are also lots of food options from fast foods to ice cream and juice vendors. It was one of the most memorable places we visited despite everyone being sick and super tired. We made it and we enjoyed it.
Day parking was 50 DKK ($10 CAD) which can be purchased from the machine or along the entrance tickets. We left Legoland around 6 PM and headed to Copenhagen.
From Legoland to Copenhagen
It took us 3 hours to make it! There was a very jammed traffic which added half an hour to the journey. We made it to our Airbnb in a small cute town called Køge some 40 km from Copenhagen. A guest house with a double bed, a single bed, and an extra mattress we needed for our daughter. It also had full kitchen, bath, washer and dryer, lots of crafting tools, toys, a huge backyard garden, and free parking by the street.
The host was a very friendly Danish person living with his family just in front of where we stayed. We unfortunately didn't have the pleasure to meet the family in person.
We didn't use any public transportation in Denmark. However, we got lucky as it was a public holiday in Copenhagen which meant free parking (more savings).
On our second day, we drove to Christiansborg which was the home of kings and queens but nowadays houses the Danish parliament. The Christiansborg Palace tower with free entrance is 106 meters and the highest tower in Copenhagen with magnificent view of the city's rooftops.
We visited the Royal Reception, Kitchen, Ruins, and Stables. We were palacied so palaces weren't really appealing anymore even though they are all unique and beautiful. Therefore, we decided to not visit anymore palaces. This visit took about 2.5 hours.
Here are some photos from the inside of Christianborg Palace.
We then drove to Copenhagen City Hall and took some photos before heading to Nyhavn which is Copenhagen old town with its colorful houses by the river. We parked the car cross the main busy street and walked along the river twice.
It was time to go see the famous Little Mermaid which ended up being a silly 10 min stop before going to Gefionspringvandet. We then drove around for another 1 hour before heading home around 8 PM.
Second Day in Copenhagen
The program for our second day in Copenhagen was to visit the National Aquarium Denmark. This was a great change and fun activity for the kids. The aquarium has 3 sections which are nicely designed. They also had two feeding sessions which was enjoyable to watch. We spent 3 hours in the aquarium.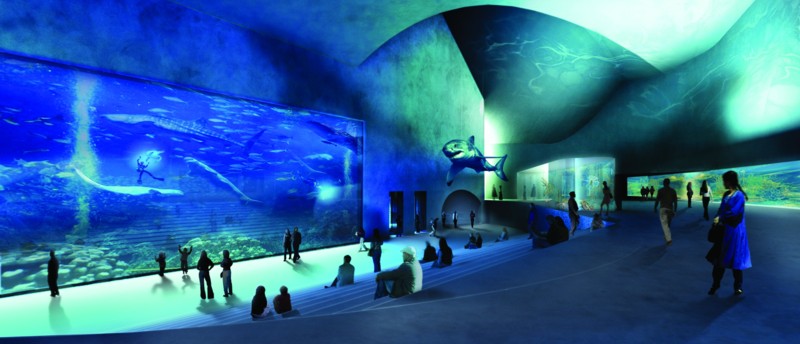 Next, we picked up lunch and went to a great park to enjoy some relaxed time. After lunch, we went to The David Collection which is a free hidden gym. It is a 4-floor private collection with detailed explanations. They also gave us a tablet to scan by each item and get more information. I really recommend it if you like history. We ended up spending 3 hours here.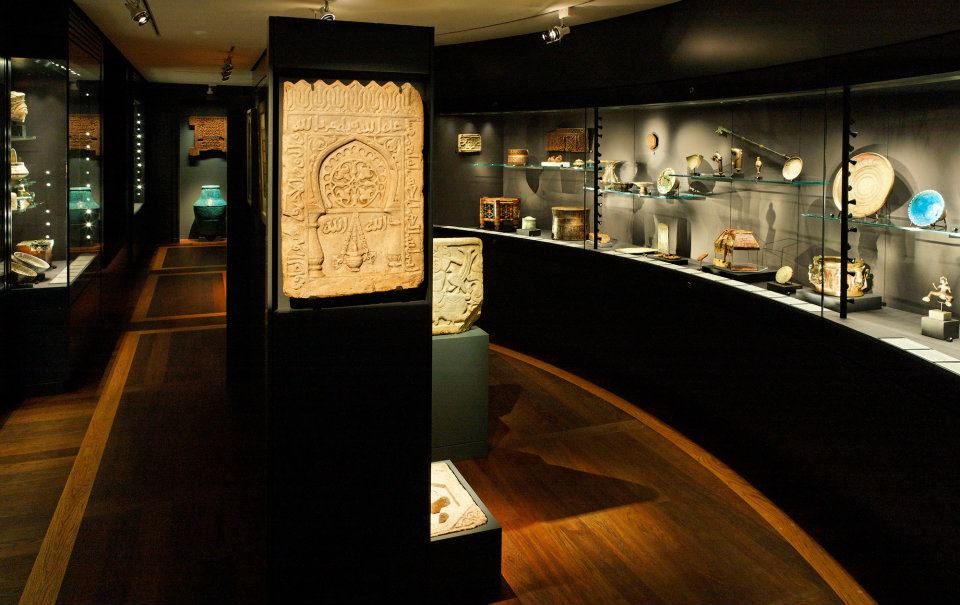 The displays are unique with some from the Middle East (Iraq, Iran, Syria) and others from India, Pakistan and other parts of the world. There are floors dedicated for English furniture too. One note is that we are told the museum gets too busy during morning weekdays with school students visiting so maybe better to visit in the afternoon or weekends.
At this time, we were tired again so just drove around Copenhagen with 1 stop in a playground for the kids to play and us to take a break. We headed home early around 7 PM.
Last Full Day in Copenhagen
On our last day we headed to Roskilde Cathedral. This was truly a nice cathedral which was worth visiting. It has unique displays and architecture. Plan to spend at least 2 hours here. Roskilde is the most important church in Denmark, the official royal burial church of the Danish monarchs, and a UNESCO World Heritage Site which was constructed during the 12th and 13th centuries.
Next was the final planned stop, Ny Carlsberg Glyptotek. This ended up being another unique attraction with many floors and displays. It is a place not to miss when in Denmark. Displays from ancient middle east, Sumer empire and Egypt to Rome and a gallery with Danish sculptures and paintings. Here are some photos of our visit.
We spent about 3 hours here and took many photos. After leaving the museum, we walked around Tivoli gardens and took some photos from outside. We were tired and didn't feel the need to see it from inside. Considering we were in Legoland and had many rides, doing another theme park with the kids wasn't a good idea.
And this concluded our Copenhagen and Scandinavian adventure. If we had more time and energy with a Copenhagen 72 hours tourist card, we would have liked to see below places:
Tivoli Gardens, Copenhagen Zoo, Copenhagen Train Tours, Experimentarium, Frederiksborg Castle, The Netto Boats, Zoological Museum (Natural History), and The Danish Museum of Science and Technology.
We drove around Copenhagen till 9 PM before heading home. We organized our luggage, watched our TV show until 1 AM then slept. In the morning, we made breakfast to eat in the airport. We also made sandwiches for the planes. First stop was to drop off my family by Terminal 2 before going to the rental car office. Everything went smoothly and they reimbursed the taxis we took in Norway plus returning the deposit. I then took the free shuttle to the airport, and the rest is normal check-in and boarding business.
What an adventure 😊 we will not forget and certainly repeat. Here are some summary covering our Scandinavia trip.
Total Cost: $5500 CAD
KMs driven: +3000 KM
Transportations taken: Train, Metro, Bus, Taxi, Ferry, Cruise Ship, Airplanes.
Duration: 14 days
Visited Countries: Denmark, Sweden, Norway
Highlights: Stockholm, Oslo, Bergen, Copenhagen
I hope you enjoyed reading through our adventure through Scandinavia. Leave me your comments or questions below. Have you visited any of these 3 countries or planning to?