Traveling isn't something new to me but Cruising is absolutely a new experience! In this post, I will focus on Barbados which is the starting point of my Royal Caribbean cruise adventure.
I drove all over Barbados in 2 days independently. This was a very unforgettable journey where I was hosted in a local house by a sweet generous local Bajan gentleman.
Barbados is a tiny Cricket lover island. Most Cricket games are hosted in the 120 years old Kensington Oval stadium.
In this Barbados trip report, I will show you what to do in Barbados in a short period of time before or after a cruise journey. This post is also great for those who travel on budget so there comes my Barbados on budget trip report.
The Beginning of My Barbados in 2 Days Journey
Honestly, this wasn't supposed to be another solo trip but the universe plans differently. I kind of feel guilty for not taking the kiddos but I think the risk was high due to Covid complications.
After extensive researches, I came across the sweetest deal ever. A 1 week Royal Caribbean cruise covering 7 countries in the Caribbean which I will talk about it in a separate trip report dedicated to the cruise.
The start point of the cruise was in Barbados. Hence, I flew 2 days prior to the sailing date to Barbados. The best part was that Barbados changed its requirement just days before my travel and no longer needed a PCR test. An Antigen test is now sufficient. That's a huge money, time, and headache saver.
I booked my round trip flights from Ottawa, Canada to Bridgetown, Barbados using Air Canada by utilizing Aeroplan points. I could have covered the whole cost of the flights with AP but financially, it made more sense to not paying 100% by Aeroplan points.
I ended up paying $208.82 plus using 23,900 Aeroplan points for this trip. It is worth nothing that I got all those Aeroplan points from some new Credit Cards bonuses.
Last Minute Hotel and Car Rental Drama in Barbados
The pandemic had a serious impact on the tourism industry which gets reflected on travelers and tourists. My booking was done last minute and I needed to book accommodation and a rental car to explore the island.
After spending couple of hours on multiple booking sites, I finally decided to contact an Airbnb host in Barbados. The location was a bit off but in front of an amazing beach.
This was a private room with own bathroom in a house with access to the backyard and kitchen for $47 CAD per night including all the fees.
After multiple messages with the amazing local host, I ended up booking the place. I then asked the host on how to get from the airport to his place. His reply was, bus or taxi. So I did some research and decided to take the $2 USD bus versus $45 USD taxi.
However, I needed to wait 2 hours for the bus departure from the airport. I also needed either small USD notes or local Barbados dollars. There are Canadian ATMs including RBC and CIBC in the airport, but they charge min $5 USD for each withdrawal.
Luckily, on my arrival day, my Airbnb host contacted me and said he is going to pick me up and he didn't take any money for this generous offer.
In addition, he managed to find me a rental car from one of his friends for $50 USD per day. I asked to have the car ready by 6 AM on a Saturday but the owner dropped it off on Friday evening saying it is too difficult to wake up that early during the weekend! Works for me.
The car wasn't new but it worked perfectly fine and served its purpose. It also helped me covering the whole Barbados island without spending crazy amount of money on taxis or wasting time on buses.
Hint: A day taxi tour around the island normally costs $140 USD.
After securing the accommodation and rental car, it was the planning time. I have a list of the best things to do in Barbados saved on my TripAdvisor account which helped a lot in shaping my itinerary pretty quickly.
I like being organized so I always have a print out of where I am going in addition to pinning the locations on Maps.me which can be used offline efficiently.
Travel Tip: Always download the country map you are visiting on Maps.me. It is the best app when you don't have internet. You can also download Google Maps offline but won't be able to use offline Google maps for walking or hiking (Only driving).
What is Barbados Covid Entry Requirements
Barbados allows both unvaccinated and fully vaccinated travelers to enter Barbados. However, as of today, the unvaccinated tourists are still required to quarantine for 3 days and get tested on day 4. There is no quarantine or mandatory testing for vaccinated travelers.
It also requires all visitors to complete the immigration form online, get their confirmation code by email, download BIMSafe App to their phones, upload the Covid vaccine and Covid (PCR, Rapid PCR, or Antigen) test results and get a QR confirmation code.
Fully vaccinated travelers don't require an on-arrival Covid test or quarantine.
Let the Amazing Journey Begins
My flight was at 5:50 AM so I headed to my friend's house near the airport around 3 AM. After parking the car, I got an Uber which costs me $21.65 CAD for the 7 minutes ride to the airport. Obviously, Uber charges double for those hours of the night.
Travel Tip: A normal taxi might be cheaper than getting Uber in Ottawa, Canada.
First leg of the journey to Toronto went smoothly. I used my Crypto.com Visa card which offers complimentary unlimited Lounge access and had breakfast in Toronto Pearson airport.
I then took my flight to Bridgetown, Barbados to escape the Canadian Winter for couple of days. I love the sunrise or sunset views while flying. They are truly magnificent.
Arriving in Bridgetown, Barbados
After a smooth 5.5 hour flight, I arrived safely in Barbados. At the airport, they first checked my Covid test. I did an Antigen test the day prior to my departure at Walmart for $19.95.
Next check is the immigration. Due to Covid, travelers scan their own passports. Immigration officer also requested to see my passport and the QR code of BIM App from behind the glass. No passport stamp in Barbados anymore.
After passing the immigration and as I didn't have any checked-in luggage to wait for, I called my host and he picked me up from the airport. On our way to his house, I admired the beauty of this laid back island.
We also stopped at a local bar and he bought me a cold drink. What a fantastic host!
After arriving at my Airbnb, we went directly to the beach to check out the sunset. Sadly, I rarely had a good clear sunset during this trip but regardless, I loved every single moment.
We then headed out to check the local bars and restaurants and had a seafood plate at one of the delicious local restaurants.
After our return, the rental car owner who is my Airbnb's friend, dropped off his car so I can leave as early as I wanted on the following day. I should also mention that this is a private rental. There was no credit card transaction, security deposit, or any kind paper work.
To be honest, I don't know how the owner just gave me his car without insurance!
Tip: You need a local driving permit which you can obtain online for $10.00 BBD.
One Full Day Driving Around Barbados
As planned, I woke up at 5:30 AM to go for the Sunrise! However, somehow, I messed up the time-zone change between Canada and Barbados and woke up at 4:30 AM instead. Then headed out at 5 thinking the sunrise will be there soon.
I drove around in total darkness. There were no one around. In addition, all gas stations were closed. After waiting for an hour at the Sunrise spot, Morgan Lewis, I realized my mistake.
Regardless, what a magnificent cloudy sunrise.
I then walked around Morgan Lewis Sugar Mill which was closed. This is the last sugar windmill to operate in Barbados. In 1962 the mill was given to the Barbados National Trust by its owner Egbert L. Bannister for preservation as a museum.
I then drove to Cove Bay and Animal Flower Cave which are magnificent sites by the sea.
There is a restaurant in Animal Flower Cave which was closed at the time of my visit. This is a privately owned site and there are signs saying bringing own food or drink isn't allowed.
I spent about an hour here enjoying the scenery before heading to Harrison Point Lighthouse.
The lighthouse has a cylindrical shape and it was the latest, of four lighthouses, to be built on the island, in 1925. It is built in concrete block which has a height of 26 meters (85 ft) and a focal height of 59 meters (194 ft). Its characteristic, before the temporary deactivation, was two white flashes every 15 seconds.
Luckily, the lighthouse was open and I could walk the stairs to the top. The views from the top were amazing and a bit spooky as the windows were broken and it was really windy. I highly recommend going here and enjoying the breeze and views.
Afterwards, I decided to go to Farley Hill National Park. Its main site is really small but there are hiking trails to go through the forest. I drove the 1 min to the ruins and then to the viewpoint. Farley Hill National Park has an $15 BBD entrance fee.
After exploring Farley Hill National Park, I drove to Welchman Hall Gully. This was once a huge cave but became a mix of forest and cave after its collapse. The entrance fee for Welchman Hall Gully is $28.00 BBD. I also saw some monkeys up the trees here.
Hint: There are some monkey feeding times. You can call ahead to find out before showing up.
After spending some hours in Welchman Hall Gully of Barbados, I headed to the South of the island and stopped along the way in some interesting spots including St. John Parish Church which is the burial site of some important figures including a Barbadian Prime Minister.
Here are some more photos of some of the interesting to me places I stopped at while driving around Barbados.
I also found this historical university in Barbados. There was an entry fee which I didn't feel paying so just took photos from the outside.
I also found below interestingly painted car along the way!
I then stopped by some beaches, checked out the sunset from a viewpoint, before heading back to my Airbnb.
On the following day, after having an amazing local early lunch with my host, I took an hour bus ride for $3.50 BBD to Bridgetown. I think the only highlight of Bridgetown is the Parliament which was under renovation.
After walking around for 2 hours, I headed to the Cruise terminal to take upon my adventure.
What to do In Barbados on Budget
There are many free activities including hiking, snorkeling, and swimming that can be done in Barbados. All beaches are public beaches with free parking in Barbados.
Some of the best beaches are Carlisle Bay, Dover Beach, Folkstone Marine Park, Bottom Bay, Accra Beach, and Pebbles Beach. Occasionally during some early mornings, you can find horses in Pebbles beach.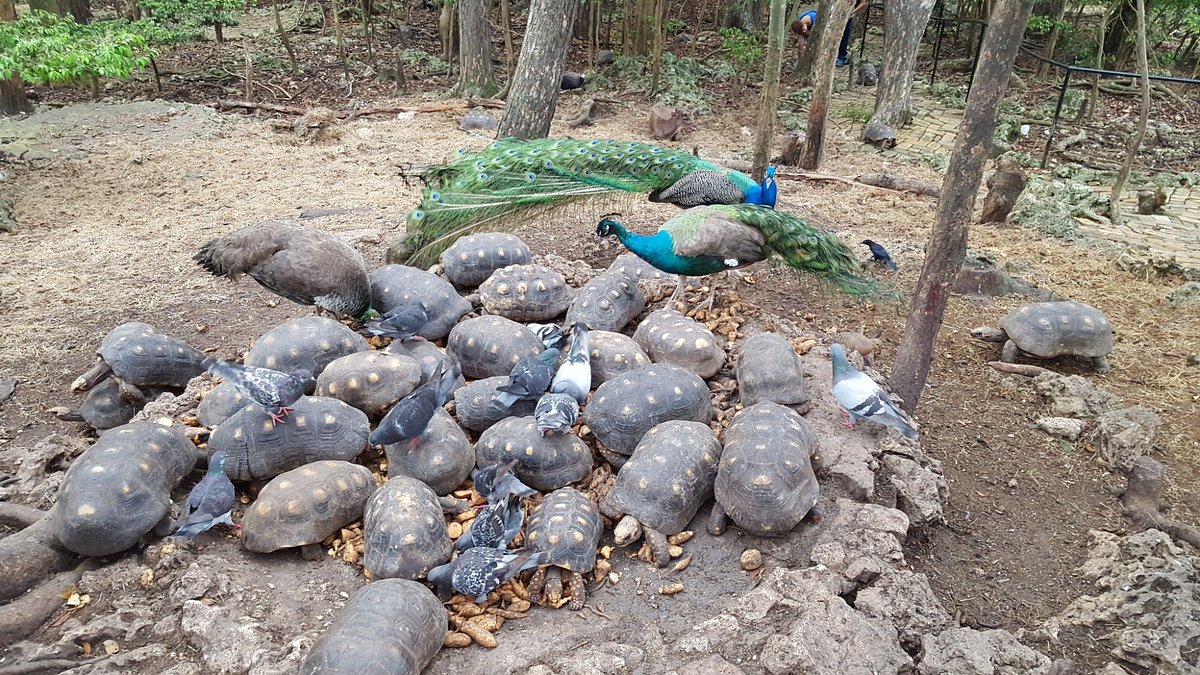 However, taking taxis or staying in high-end hotels will be very expensive. Therefor, to stay on budget, I advise renting a car and staying in a budget friendly Airbnb.
In addition to all the free activities, tourists and travelers to Barbados can visit the wonderful Barbados Wildlife Reserve, Flower Forest, Hunte's Gardens, and Harrison's Cave.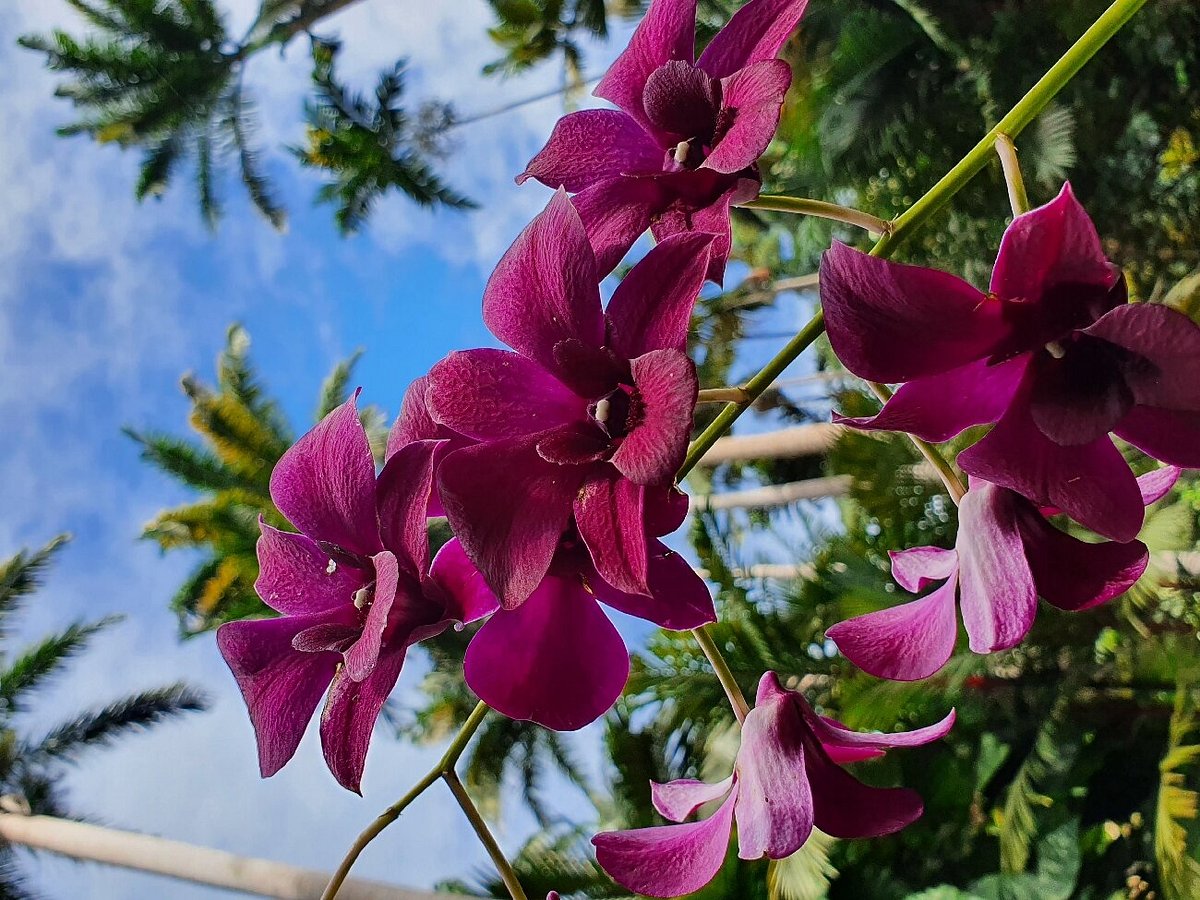 Final Thoughts of My Barbados in 2 Days Journey
I am a fast mover and I felt my 2 days in Barbados were enough for me to see all I needed to see before my Royal Caribbean cruise. I also saved money by having a rental car.
Driving in Barbados is really easy but it takes a bit of getting used to as the driving is done on the left side of the road. Roundabouts can be a tricky so slow down till you figure them out.
Locals don't speed usually and are considerable with some few truckers exceptions who think they own the road and are on a race to the finale! There are rarely any stop or traffic light.
Barbados is a fantastic island with lovely generous locals who like to chat and help. My local Airbnb host cooked me lunch on my 2nd day before I took the bus to the capital city. He also toured me around the neighborhood, took me to local bars, restaurants, and the beach.
He introduced me to his friends and we chatted for many hours. He made me feel home. Isn't that what we mostly remember from our trips, the human interaction?
In my next trip report, I will talk about my Royal Caribbean cruise adventure during Covid!
Thank you for reading and see you soon! Happy Travels.